New Edited Volume: The Multilevel Politics of Trade, edited by Jörg Broschek and Patricia Goff. Toronto: University of Toronto Press 2020.
January 20, 2020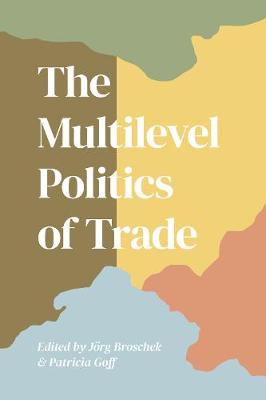 The Multilevel Politics of Trade presents a timely comparative analysis of eight federations (plus the European Union) to explore why some sub-federal actors have become more active in trade politics in recent years. As the contributing authors find, there is considerable variation in the intensity and modes of sub-federal participation. This they attribute to three key factors: the distinctive institutional features of federal systems; the nature and scope of trade policy and trade agreements; and the extent of social mobilization that accompanies a particular trade policy conversation.
As a whole, The Multilevel Politics of Trade argues that sub-federal actors' interests (jurisdictional, political, and economic) are what motivate them to participate in trade debates. However, institutional configurations, coupled with the influence of civil society actors, political parties, and others determine the nature and scope of that participation. Informed by a deep knowledge of federal dynamics, this volume provides extensive comparative analyses of all seven of the North American and European federations and represents a significant intervention into the study of both federalism and political economy.
https://utorontopress.com/ca/the-multilevel-politics-of-trade-4